A lot of us are working harder than ever—working on pivotal projects that are helping to evolve the digital experience and deliver important business outcomes. Although it's a great feeling to be able to impact the business, sometimes having so many priorities, deadlines and responsibilities can cause burnout.
To prevent burnout, it's important to first understand the cause of this influx of projects. How has the business landscape and market evolved to get us to the point we're at today?
There's Pressure to Be Able to Achieve More with Less​
We asked our customers to give us feedback on their current goals and priorities to figure out how we can make their lives easier. We found that a lot of customers and users were aiming to achieve similar objectives, the most common ones being:
Keeping pace with a growing competitive landscape—Players continue to enter the market and advance their digital strategy to achieve growing business results. Customers mentioned it's extremely important to keep pace to maintain competitive advantage.
Scaling digital strategy while reducing IT overhead—In a dynamic business environment, business leaders need to be able to scale their digital strategy and operations. However, its critical to continue to minimize overhead associated with the supporting technology to ensure cost-effectiveness.
Enabling self-service for both customers and end users—Organizations need to interact with their customers and drive business online—without reliance on physical business locations. And end users need to be able to do their work independently, without dependencies on other teams.
Meeting customer needs and internal needs for agile time to market—Our users are looking to serve their own customers with content that is timely and relevant. This requires being able to create and publish content on the fly—without cross-team dependencies.
Engaging with customers in a personalized way—Organizations are looking to develop 1-on-1 relationships with their customers by offering personalized journeys that appeal to customers' preferences, demographics and behavior.
Ensuring performant, always-on experience delivery—Now that many businesses rely on their online experience, its critical to prevent lackluster performance or outages that could negatively impact customer experience and revenue.
Successful digital experiences require the collaboration between a multitude of cross-functional teams—from content creators, to digital marketers, to IT, to developers, to administrators (and often times more). Many are under pressure to be able to essentially do more on a daily basis to help their teams meet these goals that are critical to the business.
But, Daily Responsibilities Remain the Same​
No matter what job function you may be in—there are certain processes, tasks, operations pertaining to your digital experience that you need to make happen on a daily, weekly or monthly basis, on top of the growing goals the business is setting and the projects that are growing in complexity.
These daily tasks can grow cumbersome—especially if they require getting approvals from different stakeholders, assistance from cross-functional teams, repetitive steps to get the same results, etc. Tools that can remove unneeded steps, automate workflows, connect processes and make you more productive can save you from working through lunch or trying to clone yourself.
Work Smarter with Sitefinity 13.2​
Thankfully, Sitefinity 13.2 introduces a number of enhancements and productivity tools that enable you to achieve stretch goals, meet hard deadlines and deliver more successful content (and maybe even log off early) by simplifying some of your major daily processes and technical challenges. This latest release offers a little something for everyone and we're excited for you to discover its power.
Try Sitefinity 13.2
Superior Ease of Use For Content Creators​
Sitefinity 13.2 further expands on its ease of use and intuitive interface so content creators can focus on just that—creating engaging content without reliance on IT. Content teams will enjoy:
New UI: Video Library
Sitefinity 13.2 introduces a new video UI consistent with the previously release images, taxonomy and documents management UI. Improve the onboarding process for new content editors and creators thanks to the consistent end-user experience.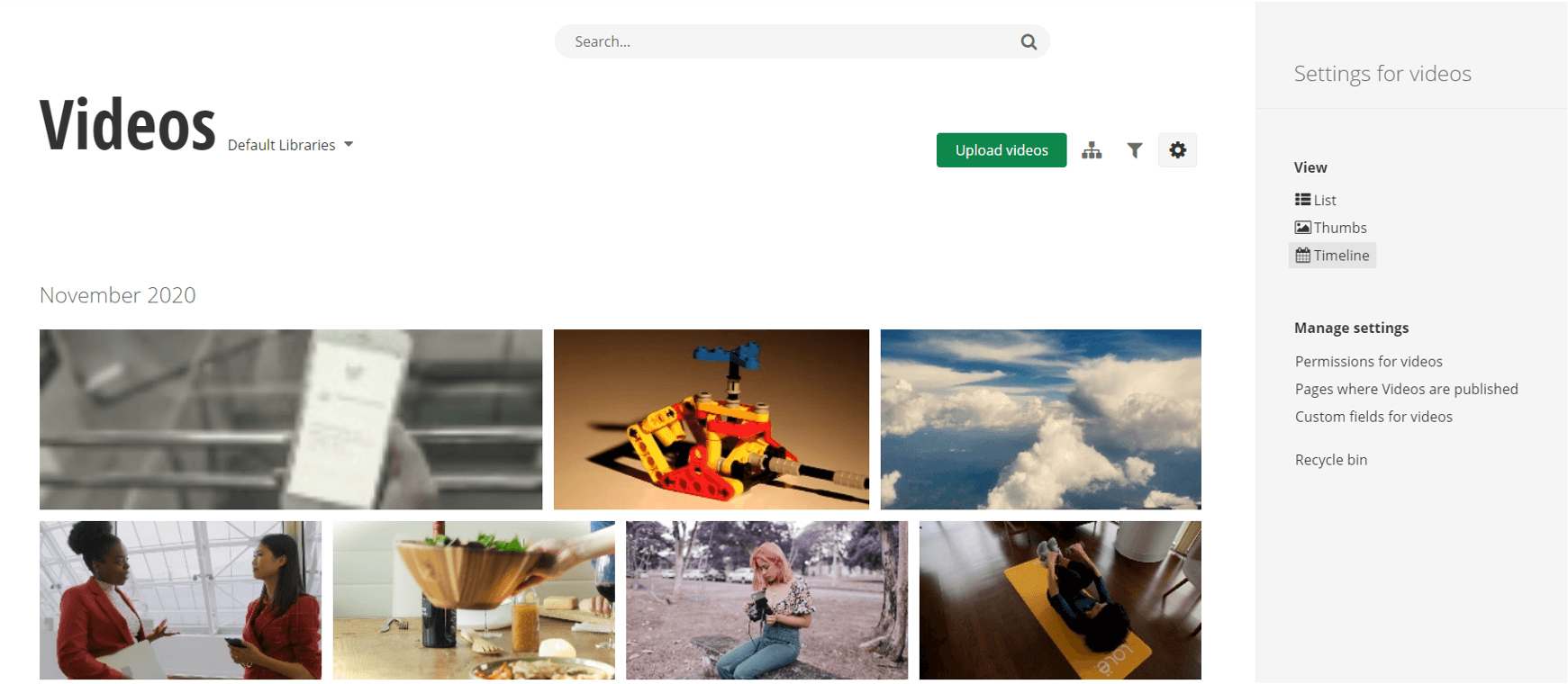 Enhanced Media Search and Filtering
Quickly search and identify media stored in the backend to instantly update specific media. Reduce the counter-productivity associated with uploading or reusing multiple images located in different libraries by different teams.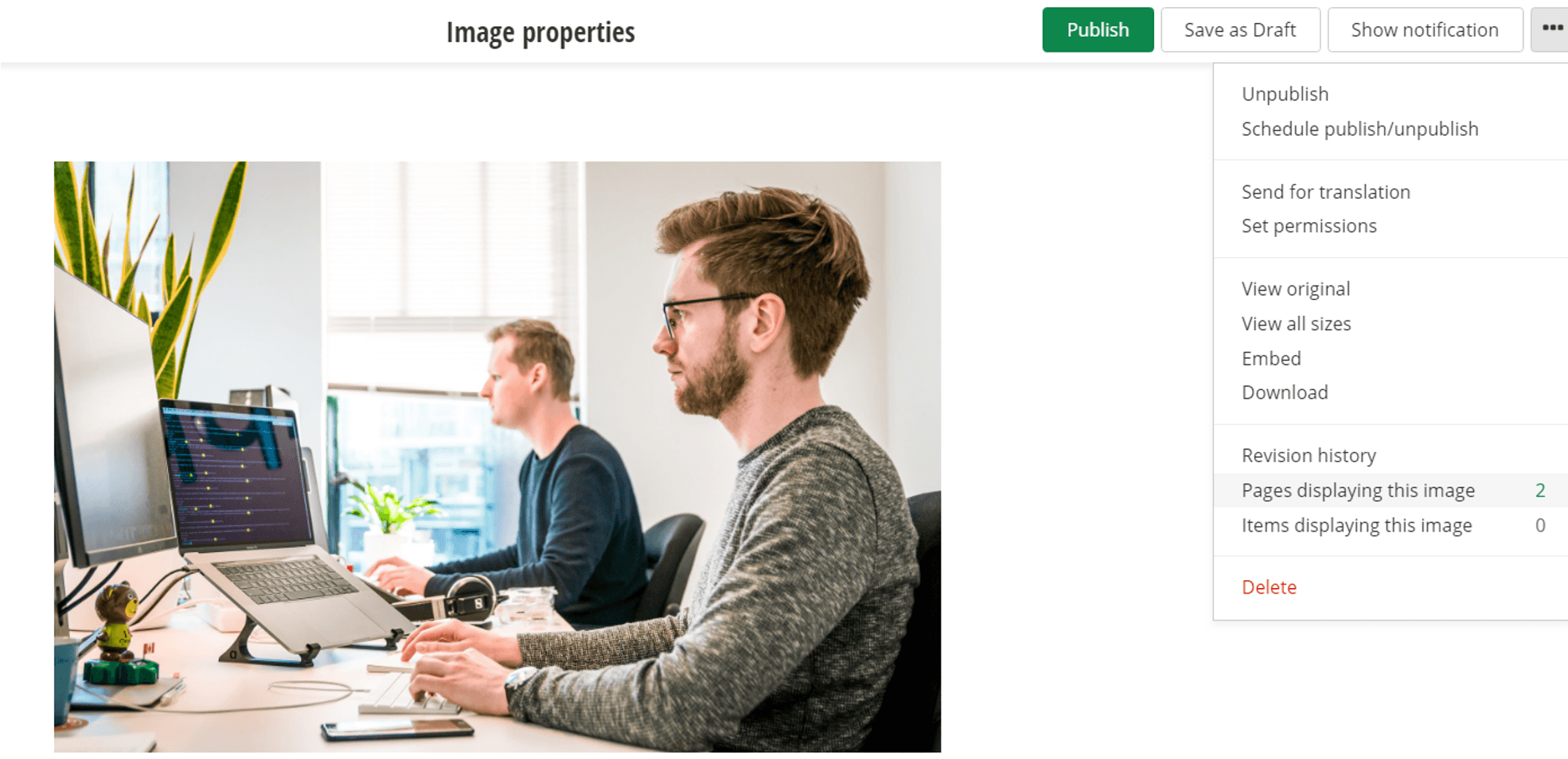 With the help of more straightforward content management—independently publish content, improve the time to market, meet rising customer expectations for
more
.
Streamlined Web Development Tools for Developers​
Overcome bandwidth constraints associated with meeting very specific business requirements with enhancements that ease the development process:
Customizable New Widget Designers in MVC and .NET Core
Easily develop custom widgets which require complex configuration or fields. Respond to more complex business requirements in less time and with less resources.
Spend more time experimenting, driving innovation and evolving the digital experience by being able to address requests and management responsibilities in less time.
Advanced Personalization and Optimization for Digital Marketers​
Digital marketers are able to drive more successful business outcomes and gain competitive advantage with Sitefinity 13.2's personalization and reporting enhancements:
Sitefinity Insight: Expanded Scoring Rules and Audience Analysis
Leverage persona scoring options using content classification (e.g. whitepaper, video, top of funnel, etc.) to fine tune messaging and user journeys. Optimize campaigns to drive more conversions with enhanced conversion reporting that details key converting personas and their most common conversions.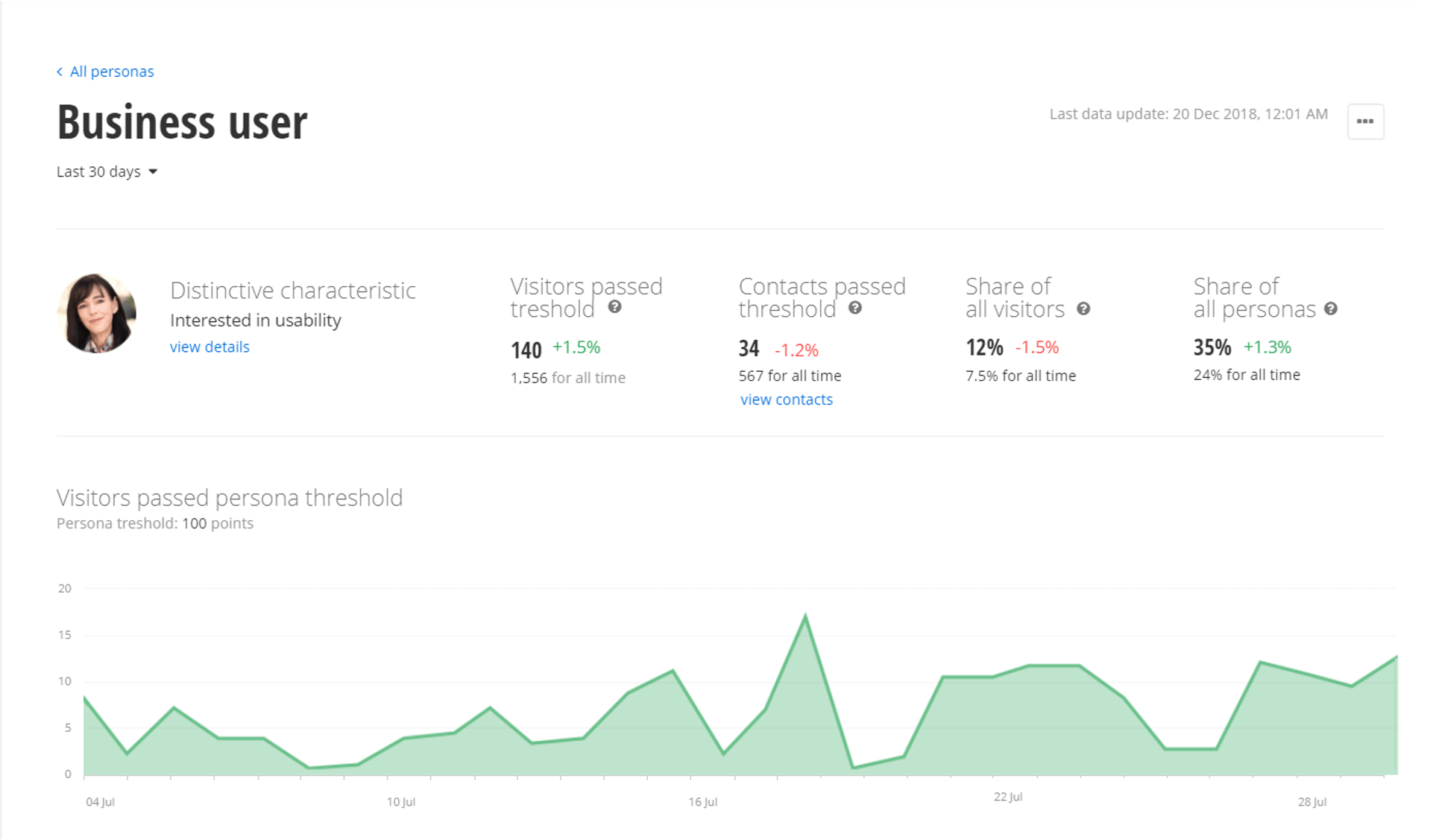 Address customer needs for tailored, relevant content and build campaigns with confidence that they will drive high conversion rates.
Always-On, Scalable Performance for IT​
With digital more prevalent than ever, it's important to ensure that you're delivering an always-on web experience, that does not negatively impact revenue or customer experience. IT can enjoy peace of mind with:
Sitefinity Cloud Multi-Regional Failover Add-On
Protect from extended downtime caused by a potential outage at a datacenter. Improve resilience and agility, without the need to over invest in hardware or human resources.
Sitefinity Cloud 1TB External Media Storage Add-On
Store large amounts of data, video, images or documents via a scalable Azure storage solution. Reduce database load and size to deliver better website performance, improve developer efficiency and simplify maintenance.
Ensure you can meet unpredictable fluctuations in traffic and deliver unwavering performance with minimal overhead and infrastructure management.
Easy to Use, Easy to Develop, and Easy to Manage​
As you can probably tell, we like the word easy. With each release, our mission is to make your life, as a Sitefinity user, much
easier
.
With unmatched productivity tools and enhancements, Sitefinity 13.2 enables you to create and manage optimized, immersive, cloud-first digital experiences all while achieving a fast time to market and reducing overhead.
Try Sitefinity 13.2
Continue reading...