For Asian American Pacific Islander Heritage Month, we discuss the formation of a new employee resource group, a recent spate of violence and a path toward understanding and inclusion.
Our employees play a central role in our corporate social responsibility program,
Progress for Tomorrow
. As part of that initiative, our colleagues have recently more than tripled the number of employee resource groups (ERGs) we have and our leadership has made a significant
commitment to diversity, equity and inclusion
.
We believe real change starts at the grassroots level, and that's why we're thrilled to announce the launch of ASPIRE, a group for our Asian Pacific Islander (API) community.
Here's a portion of a recent sit-down interview with two of ASPIRE's founders—
Koyin Shih
and
Soofia Shaik
:
How was ASPIRE formed?​
Koyin:
These are unsettling times for many Asian Pacific Islanders, especially in the U.S. The escalation in anti-Asian hate crimes has been terrible, but it is also igniting and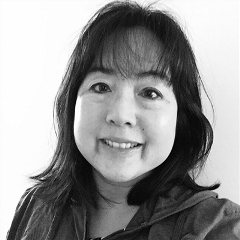 mobilizing APIs to confront hate and systemic racism in a way that I've never seen in my lifetime. It is motivating to watch this crescendo of voices unite at the grassroots level and spearhead a movement that is strengthening as it joins forces within the BIPOC community and other allies.
As an American-born API, it became a personal imperative for me to do something meaningful. And I couldn't think of a better way to lift up API voices and perspectives than by helping to launch an Asian ERG at Progress.
We are fortunate to have five founding ASPIRE members. Each of us approached Human Capital independently to inquire about forming an Asian Pacific Islander-focused ERG. Things moved fast after our first meeting with Becky Pratt and we went from proposing an Asian ERG to creating ASPIRE within a week.
Soofia and I have been inspired by the ERGs that preceded ASPIRE. The community supporting Progress' ERGs, including the ERG leaders, executive sponsors, HCM and corporate marketing teams, have all been supportive and encouraging. Along with ASPIRE's other founding members, Wei Qiu, Dapeng Wu, and Vaishali Jayaprakash, Soofia and I are excited about officially launching ASPIRE and forming strong connections across all ERGs.
Reading your mission statement, it is clear you put a lot of thought into it.​
Koyin:
My previous corporate experiences with Asian Pacific Islander affinity groups were centered around cultural events. And while these events were fun and yielded great networking opportunities, I always felt that more could be done to support the API community. To develop our mission statement, we had a great discussion around the challenges APIs face, both personally and professionally. These challenges included being viewed as the forever "fresh off the boat" foreigner in the U.S., perceptions of Asia-Pacific-based colleagues not having an equal voice, and cultural biases and stereotypes being unconsciously perpetuated.
This honest conversation was the starting point for developing a purpose for ASPIRE that would drive intentional and positive change for both Progress and its API community. The outcome was our mission statement which centers around five goals to:
Connect APIs and allies and provide a safe space to share challenges and support each other
Celebrate and promote the unique cultures, voices, and viewpoints of the API community
Coach and counsel APIs in career development and networking
Communicate and encourage conversations which broaden the awareness of the API community and APAC region
Contribute to our local communities through outreach activities
How are you hoping employees will engage with ASPIRE, both members of the API community and allies?​
Soofia:
We hope to provide a safe environment for APIs and allies to connect, listen to and share experiences, and encourage each other. We also plan to promote the unique cultures and voices of the Progress API community through local events and communication pieces. We hope to celebrate cultural events such as Lunar New Year, Diwali, Eid al-Fitr, etc. We also have plans for some educational events such as live speakers, panels to highlight diverse, positive voices and the challenges faced by the API community.
What does this group mean to you personally?​
Soofia:
Being part of this group gives me a sense of belonging and provides an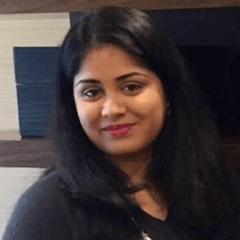 opportunity to connect with others who may be going through similar experiences as me. It's also a great opportunity to learn from other APIs.
A large portion of our day is spent at work. It is important for all of us to stay connected and spread awareness about different cultures and experiences: Being part of this group is my contribution towards that social responsibility. As a parent to a 7-year-old boy, I hope to see a better future for all of us and our children where everyone feels included and are treated as equals.
Koyin:
ASPIRE means that I can join a safe space to share, learn, empathize, be vulnerable and grow with APIs and allies. It means venturing into uncomfortable and tough conversations. It means identifying and developing solutions to address current challenges. It means forming new connections with other Progressers. Creating this intersection between my corporate persona and personal identity is going to stretch me in ways I won't be able to anticipate.
The rise in attacks toward Asian American Pacific Islanders has drastically increased since the start of the pandemic. Could you share what this has all meant for you?​
Soofia:
It is very disturbing to say the least. It is shocking and disappointing to see that some people can be so hateful and hostile toward the people or culture of Asia. These events have exposed the hate and bias experienced by APIs and has also exposed how ignorance plays a huge part in all of this. At the same time, it also highlights the need to provide education and have open discussions to dispel some of the stereotypes and misunderstandings about the people or culture of Asia.
Koyin:
I grew up in a predominantly white, college town in the Midwest. Perhaps the college town attracted a progressive-minded community because I was fortunate to have experienced little, if any, malicious racism growing up. It was only as an adult that I faced true racial discrimination.
There is hope but there's also a long road ahead in tackling systemic racism in our society. I'm motivated by allies outnumbering haters, and the good outweighing the ugly. It's also encouraging to see historically oppressed and marginalized groups join forces to advance the basic, fundamental rights that each person deserves.
How can we have difficult conversations that lead to meaningful change?​
Koyin:
It's important that the APIs at Progress feel that they are not alone. My hope is that each person's unique stories will collectively inspire us to openly discuss challenges as well as celebrate the positives. We'll lean on the team to steer the conversations. From these difficult conversations, we can support each other and discuss realistic and meaningful solutions with our executive sponsors, John and Sundar. It would also be tremendous to join with other ERGs as we share common challenges related to diversity and representation.
This Asian American and Pacific Islander Heritage Month, what can we do to educate more people?​
Soofia:
Our goal is to spread awareness about API experiences. Many of the challenges and stereotypes faced by APIs are not common knowledge to non-APIs. We hope to encourage conversations and open dialogue on these challenges experienced by APIs.
We have some ideas to promote education of team members. For example, improve networking and communications skills, develop presentation skills, etc.
We also have some ideas for the greater Progress community, such as understanding the API history and experience, including anti-Asian/BIPOC hate scenarios in the anti-work harassment training, API panel to discuss how to conduct business in Asia Pacific, meeting time zone differences, etc.
Koyin:
This month is a great opportunity to recognize the diversity of the API community across Progress. Progress does a great job honoring the cultural diversity across the company. There's always more that we can do.
The anti-Asian COVID-19 related hate crimes have unfortunately proven that the stereotype of all Asians being the same or looking the same with no differentiation persists. We can expand our harassment prevention training to incorporate more scenarios with wider BIPOC representation involving racism, microaggressions, implicit biases, etc. We've also reached out to the MassTLC Executive Diversity and Inclusion Steering Committee, of which our
CEO Yogesh Gupta
is a member, to learn about their initiatives to confront racial injustice and discrimination.
The U.S. Senate recently passed a bill to combat hate crimes against Asian-Americans. This bill is headed to our House of Representatives, where it is expected to pass and be signed into law by President Biden. I'm encouraged to see these changes being made at the macro level in the U.S. I'm excited to see how ASPIRE can affect meaningful change to Progressers around the globe.
Continue reading...